Post by SuperKungFu on Feb 18, 2016 0:00:34 GMT
One for the Archives:
Altaya MiG-31 Foxhound, USSR 08, AY018
To be perfectly honest, when I got this model, I was a bit disappointed. I think I've been spoiled by HM's quality standards, but what can you expect, it's a relatively cheap model. Shame that we didn't have a US distributor except for eBay - so the total price averaged around $40-$50 (adding on shipping from either eBay or Jumblies).
The model is very lightweight, when you pick it up the first time, you might think it's all plastic. Almost 80% of the model is plastic, only the center fuselage has a small amount of light metal.
This was my first Altaya model so forgive me if I'm judging too harshly. But this is what the box looks like: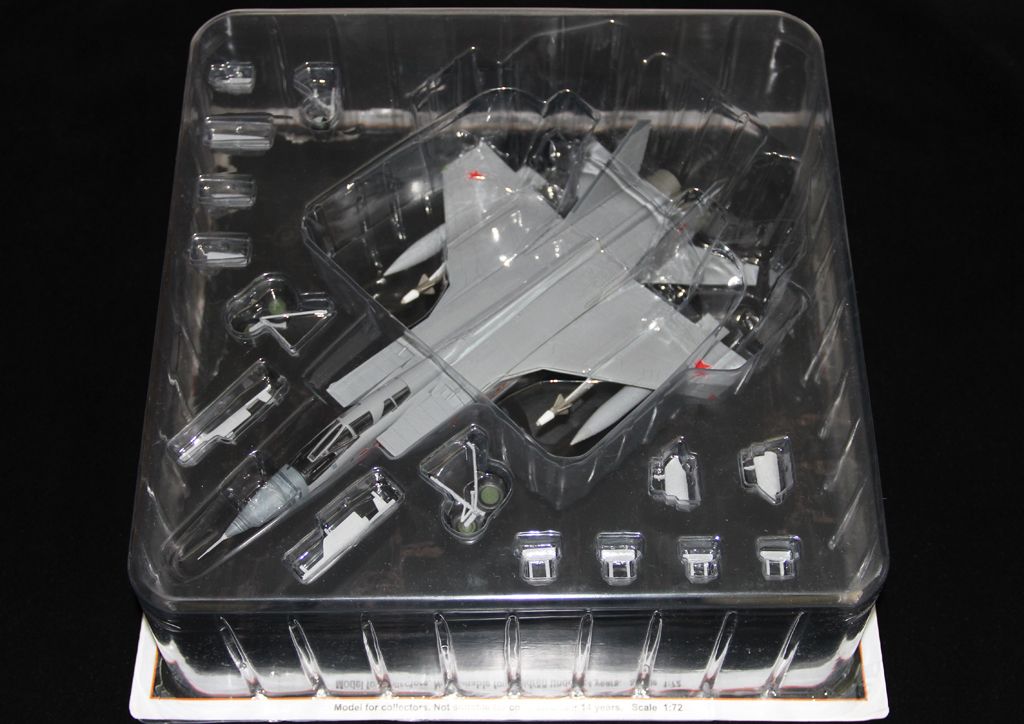 Yes that's the box, not the plastic cradle within a cardboard box like we're accustomed to. So once you open it, there's no way to put it back without taping it up.
Here's everything that comes with the model:
They took a page right out of Dragon Wing's handbook of little biddy parts.
Overall, the model looks nice (it's the only one on the market right now that's in "diecast" 1:72 scale). I can't really tell it's mainly plastic when it sits with my other Soviet birds. Hopefully one day we get a full diecast model with optional weapons and pilots as well. I'll rate this model a 5/10 since I had to repair some parts like engine intake falling off, pitot tube crooked, some paint anomalies, and excess glue.
Here's the rest of the pictures: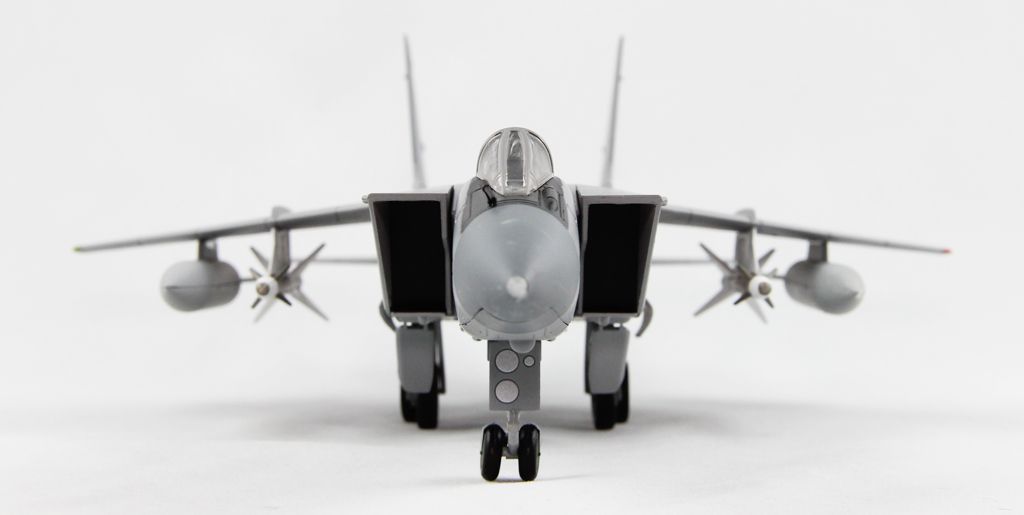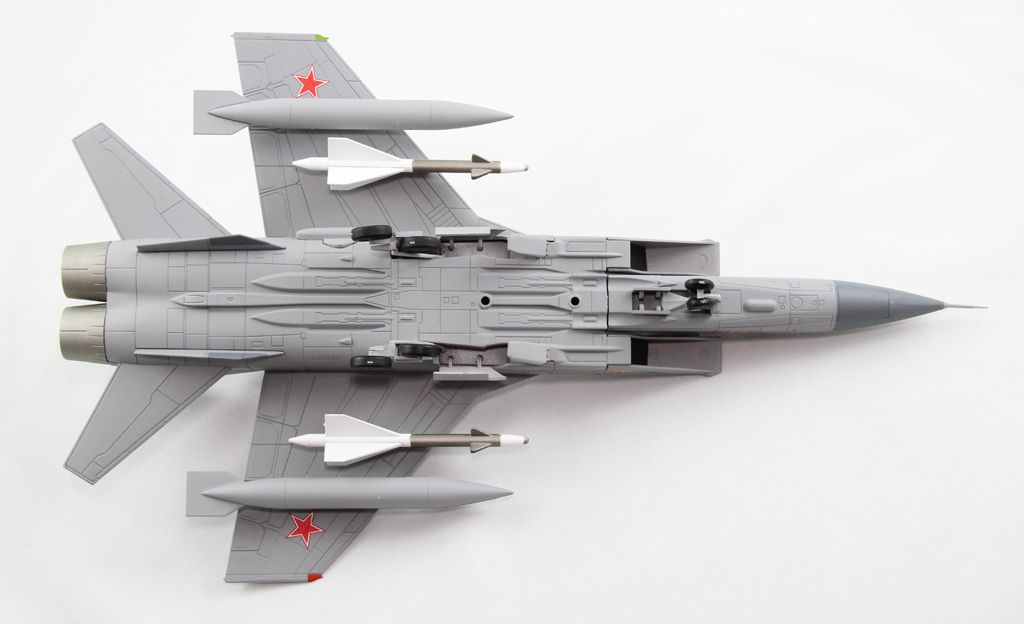 The stock stand is really pathetic for such a large aircraft: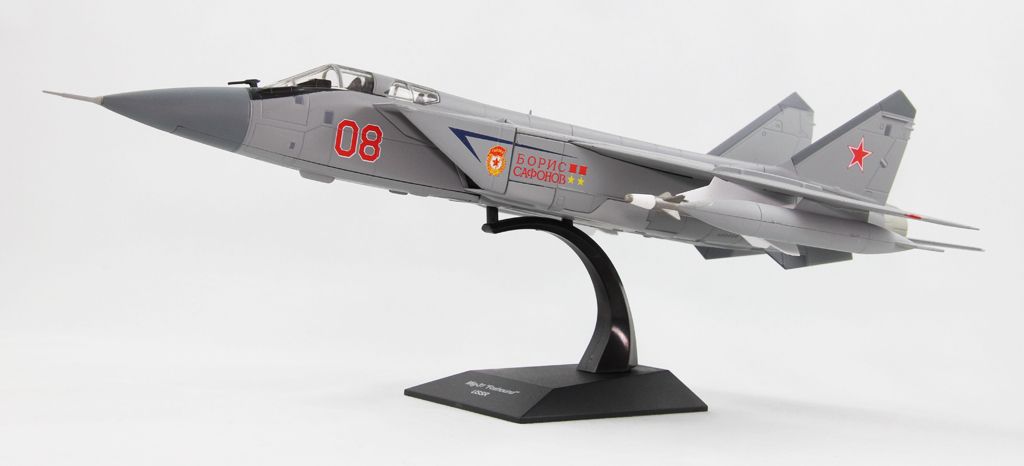 I've found that a Witty Wing's F-15 stand works nicely. Considering the model is also so light, it's safe to have it on the WW stand for long-term.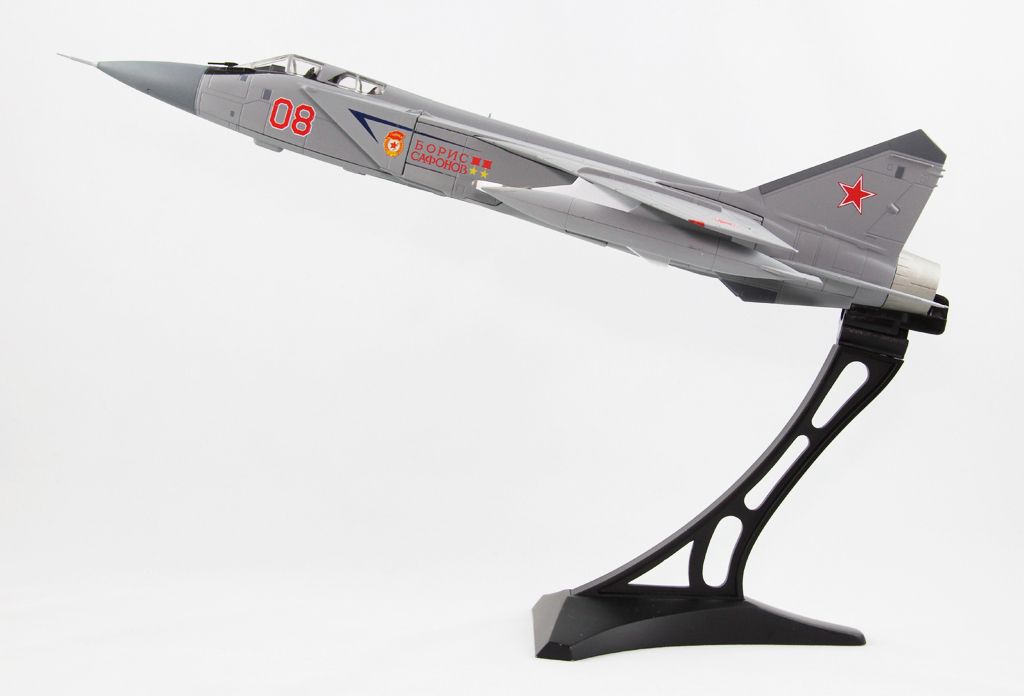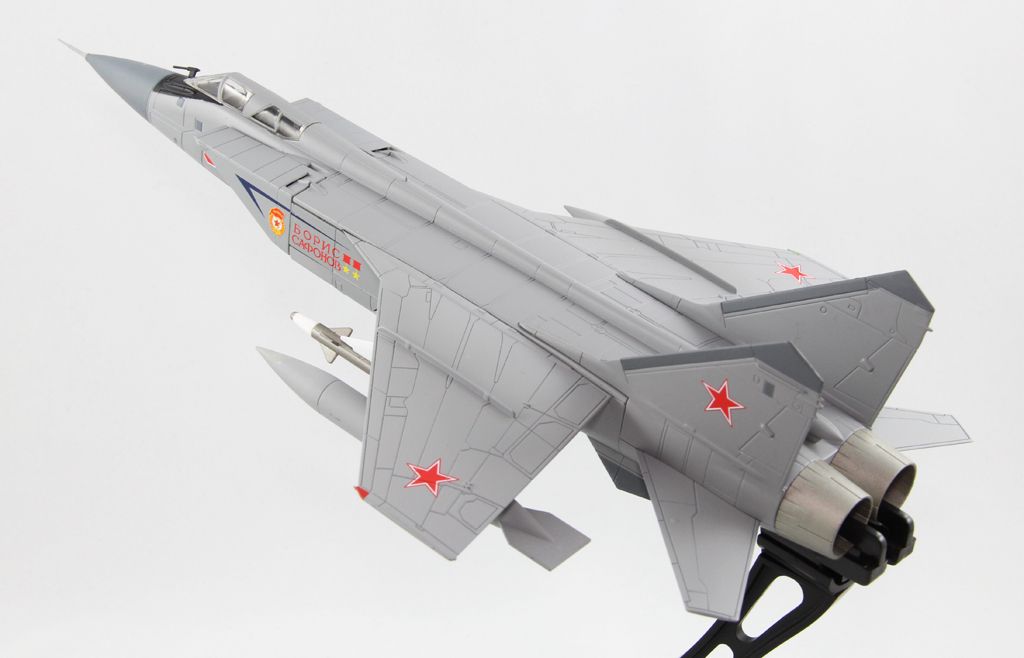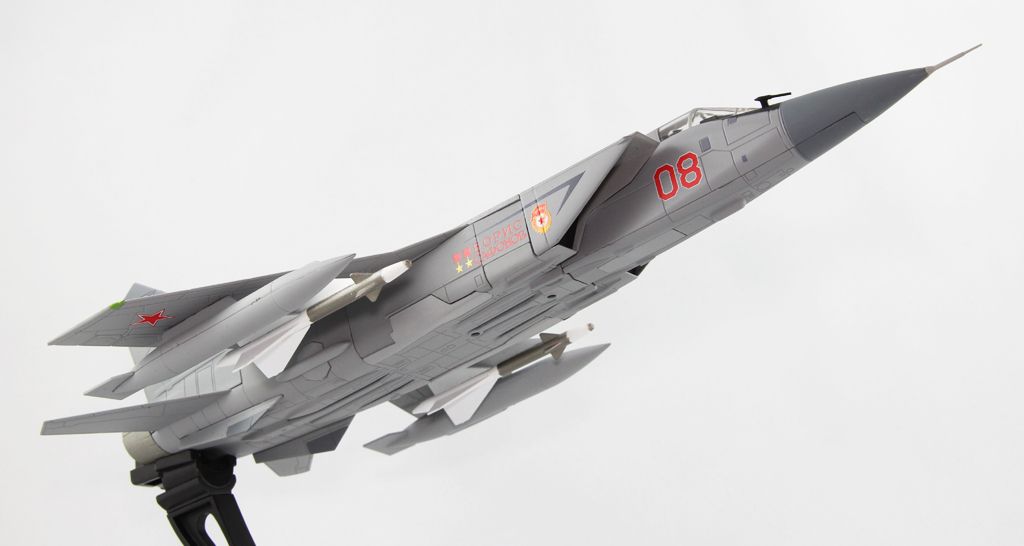 Be careful of putting on the gear-up covers because there's no little hole where you can use a toothpick or hook to take off the piece, I recommend sanding down the little stubs before you put in the covers otherwise there's no going back if you put it in.
One final note: the canopy isn't meant to come off but you can remove it with a little bit of force. That way you can add some pilots in there. The seats are also very low so you need to add some booster seats if you want to add HM pilots in there:
Hope you enjoy this in-depth review! Cheers!